Wedding Paradise the Land of Happiness
No more cheesy or awkward poses…
Just natural and unique photos you will love.
Every wedding couple is unique. So should your photos! Our aim is not just to capture pictures but also to capture your story.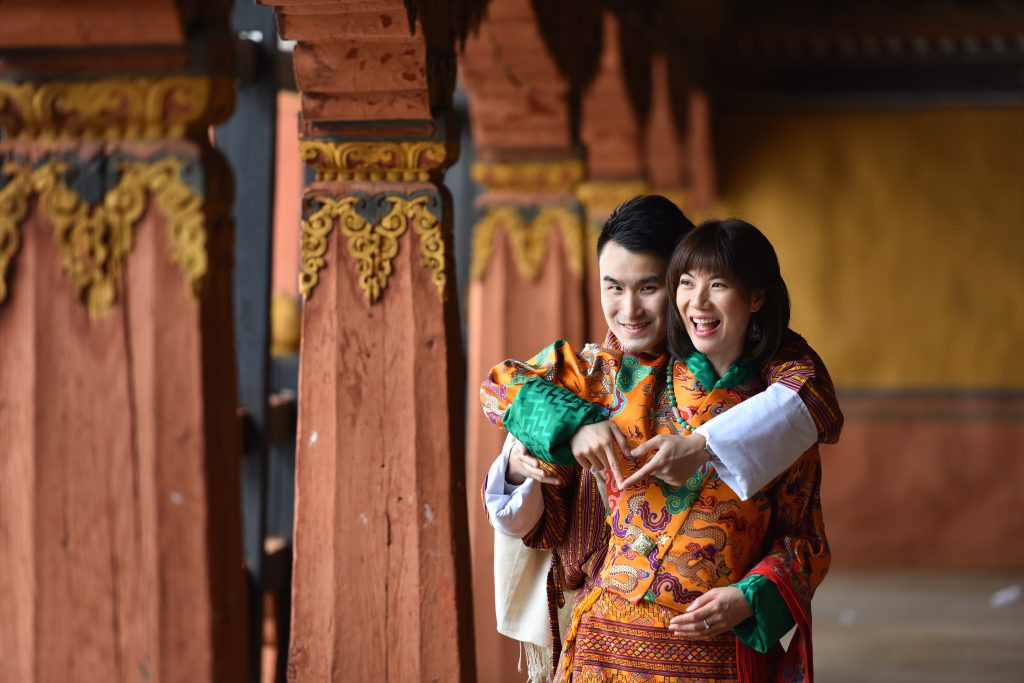 We have a great eye for detail and is able to capture the emotions and feel of the people vividly. We want to make sure YOUR wedding album will be the one to look back and remember for years to come. And you will be glad you chose us to be your wedding photographer.
Happiness Journey Bhutan also arranges a photographic tour in different kind of fields, like Traditional wedding ceremony, Pre- wedding and Wedding anniversary photo shooting in Bhutan. We can arrange Pre-wedding and Anniversary wedding photo shooting in different places like Dzongs, Temples, Monastery and Camps site. Also it can be taken nearby riverside, inside the forests with natural beauties and on the hilltops were there is a great view of mountains and the valley. The pre-wedding and anniversary wedding photos can be taken in different colors of dress both in western and traditional Bhutanese dress.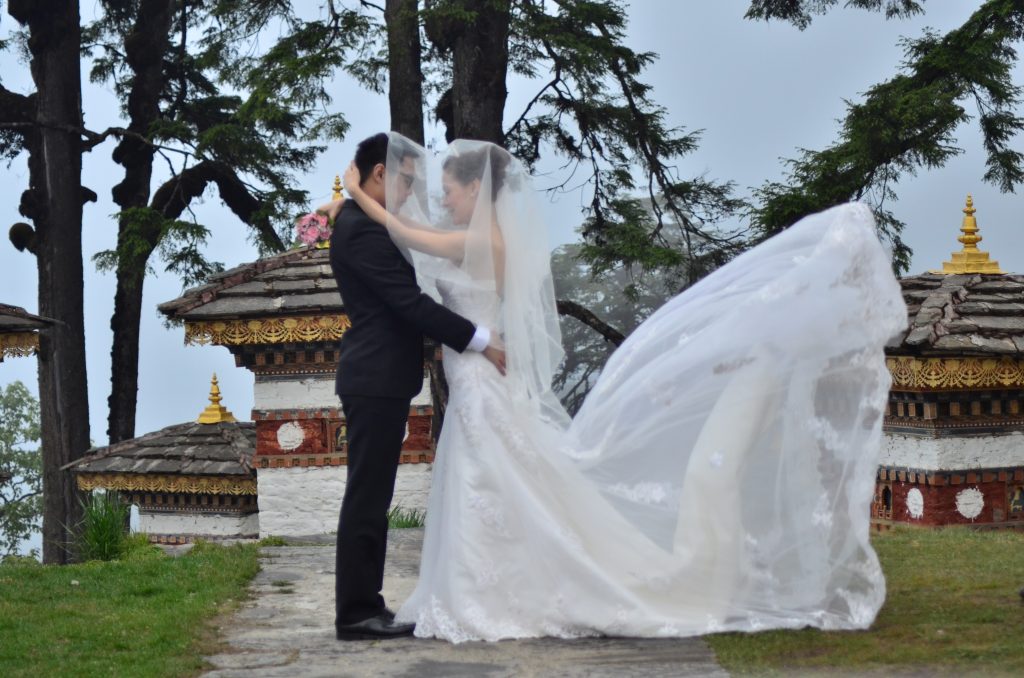 Do you want to celebrate your wedding amidst the enchanting views of Paro Valley? Our team will guide you throughout the planning stage to help your special day run smoothly. Follow this link for more details or email us at info@tourbhutantourism.com for the bookings.